Kampus is a new style of working for Cambodia: Collaboration, Community, Capacity Building, Learning & Development, Training.
With a large conference facility for tenants and associations to use, flexible working space, training and development centre as well as a human resource development centre, Kampus is a concept designed to provide workspace while better equipping workforce, skills, capability and confidence.
What can be expected at Kampus
Kampus offers a range of facilities, conveniences, offices style as well as cafe, restaurants and lifestyle spaces for events, meetings or to just relax.
Kampus includes:
| | |
| --- | --- |
| – | Drop-off Feature Entrance |
| – | Basement Moto & Car Parking |
| – | Ground Floor Cafe's, Restaurants, and Convenience |
| – | Ground Floor Conference Facility |
| – | 1st Floor Terrace with Cafe, Entertainment and Leisure Facilities |
| – | 1st Floor Flexible Office Working Space |
| – | 2nd Floor Restaurant / Cafe and Flexible Office Working Space |
| – | 3rd Floor to 9th Floor Office Space |
| – | 10th Floor Sky Bar |
Conference Hall
Kampus has a luxury conference Hall with over 1,000 Sq.m used for multi-purpose Conferences, Meetings, and Training, especially youth training.
Retail & Sky Bar
Cafe, restaurant, and convenience retailers can be found on the Ground, 1st and 2nd Floors with a sky bar located at the top 10th floor.
Parking
Up to 100 car parking spaces and 250 moto parking spaces are available at Kampus for 6,000 sq.m of commercial leasable space. This is almost double the car sparking provision for most office buildings across Phnom Penh.
KEY FACTS
Property Type:
Office, Training and Development Centre
Land Area:
5,000 Sq.m
GFA:
10,543 Sq.m
NLA:
6,000 Sq.m
Green and Open Space:
3,241 Sq.m
Total No. of Floors:
10 Floors
No. of Retail Units:
GF x 4 Retail Units | 1F x 1 Retail Unit

2F x 1 Retail Unit | 10F x 1 Sky Bar

Elevators:
3
Lease Terms:
2 Years +
Rental Fees:
Available Upon Request
Soft Opening Date:
15th May 2021
Parking:
Basement: 97 Car Parking Spaces and 224 Moto Parking Spaces
Anchor Tenants:
Premium Coffee, Premium F&B Brands, Local Restaurant, and Sky Bar
The Mall Company Scope of Work:
Property Management and Leasing Management, Leasing, Project Design Consultancy, and Marketing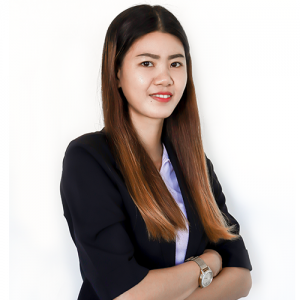 Ms. Seda Phan
Senior Leasing Executive

+855 99 63 99 14

seda@themallcompany.com
Ms. Sreyka Penh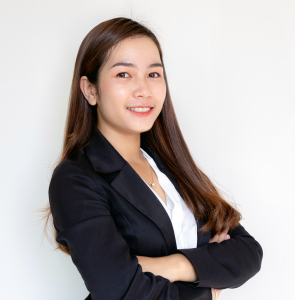 Junior Leasing

+855 93 335 657

sreyka@themallcompany.com
Ground Floor Unit Size Schedule
| | | |
| --- | --- | --- |
| Unit No. | Unit Use | Units Size Sq.m (NLA) |
| GA | Conference Facility | 1,036 Sq.m |
| GB | Retail | 163 Sq.m |
| GC | Retail | 77 Sq.m |
| GD | Retail | 63 Sq.m |
| GE | Retail | 81 Sq.m |
First Floor Unit Size Schedule
| | | |
| --- | --- | --- |
| Unit No. | Unit Use | Units Size Sq.m (NLA) |
| 1A | Event & Mini-Expo | 1,215 Sq.m |
| 1B | Retail | 297 Sq.m |
| 1C | Office | 137 Sq.m |
| 1D | Office | 159 Sq.m |
| 1E | Office | 158 Sq.m |
| 1F | Office | 153 Sq.m |
| 1G | Office | 410 Sq.m |
| 1H | Office | 81 Sq.m |
Second Floor Unit Size Schedule
| | | |
| --- | --- | --- |
| Unit No. | Unit Use | Units Size Sq.m (NLA) |
| 2A | Retail | 224 Sq.m |
| 2B | Office | 139 Sq.m |
| 2C | Office | 158 Sq.m |
| 2D | Office | 158 Sq.m |
| 2E | Office | 164 Sq.m |
| 2F | Office | 370 Sq.m |
| 2G | Office | 216 Sq.m |