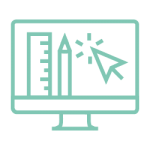 The Mall Companies Retail Real Estate Design and Development Consultancy services applies commercial knowledge, experience and analysis to transform your architectural and design plans into an efficient and profitable retail centre.
Our approach to planning includes feasibility studies, commercial surveyors, cost management, brand identity, and aesthetics. Through improvements to shopping mall design and development, we deliver an ideal strategy that achieves the full potential of retail spaces.
It is our job to take the architectural design and convert it into a plan that offers the best return on investment. Using astute decision making, our experienced team can save clients millions of dollars by eliminating obstacles and preventing uneconomical and excess costs. Most importantly, our careful planning of the retail space creates an optimum environment. Promoting spending, customer loyalty and a rewarding relationship between retail tenants and customers.
We treat this element of our business as a form of retail science. Every factor is considered critical and is subject to intense scrutiny in order to uncover barriers and expose excellent opportunities.

Commercial viability and optimisation
Damage created by poor targeting can be long lasting and even irreversible. The Mall Company creates the right environment to fit the needs of the surrounding community. With our market research, we commit to completing research in order to develop a our retail strategy and apply it to shopping mall design and development. Commercial optimisation is one of the critical elements we focus on in order to ensure the success of our clients projects, and here at The Mall Company's our teams have the experience and expertise to create a retail space that drives excellent revenue.

Cost efficiency and the prevention of loss
The teams here at The Mall Company pride themselves on a proven ability to detect, assess and eliminate obstacles that could potentially cost our clients millions of dollars. We understand the Cambodian market, the management of facilities and the relationship between retail tenants, therefore, we can assess and mitigate the possible risks, maintenance costs, security flaws, and impediments to foot traffic. Most importantly, we eliminate every obstacle to a customer's enjoyment of their shopping experience.

Brand positioning and identity
For us, a shopping center is much more than a collection of separate retail outlets. A mall is a cohesive shopping experience meticulously planned to promote spending and customer satisfaction. The customer journey is cleverly choreographed to ensure traffic flows, with particular attention to the retail mix. In fact every facet of our shopping mall design, development and optimisation strategy is designed to strengthen the mall's identity.
Commercial Design Considerations
Building layout and dimensions
Store sizes and dimensions
Store sub-division
Store concepts: open outlook, booths, kiosks, traditional
Market positioning
Anchor tenant locations and technical requirements
Store sightlines
Rental rates
Retailer Technical Considerations
Cold shell / handover condition
Utility provision and specification
Floor loading
Fire & emergency
Storage
Service corridors & elevators
Access
Maintenance and repairs
Mall User
Considerations
Theme / concept
Interior design
Accessibility
Sightlines
Circulation spaces
Escalators, elevators, stairs
Event spaces
Common facilities