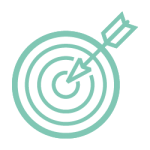 While other real estate providers limit their services to leasing and management, The Mall Company provides additional mall marketing services that make our company the premier mall operator in Cambodia.
We take an ongoing role in the overall success of the mall by actively developing brand awareness for your shopping mall and retail clients. We drive traffic to your shopping center with social media exposure, themes, events, mall-wide promotions and The Mall Company's extensive marketing channels and network.
It's our aim to make your mall a household name, creating a brand associated with excellent quality, reliability and an enjoyable shopping experience that brings customers back, time and time again. We rally your tenants to participate in combined promotions and events that bring customers to the mall, so every outlet can prosper. The Mall Company creates the initiatives, strategies and budgets to drive sustained growth in an increasingly competitive market.
Our marketing team is constantly searching for innovative user experience initiatives, the most effective loyalty programs, and campaigns to build digital audiences that are regularly engaged with your brand.

Marketing strategy and coordination
Using all available mediums including on-site lightboxes, billboards, print material, media and digital channels, The Mall Company's marketing team increases traffic and brand awareness. We coordinate tenants to participate in combined promotions, loyalty programs and events. Our multi-channel strategies are designed to reach and engage customers, particularly the growing digital audience. Our team creates original concepts, documents strategies and presents actionable plans that demonstrate benefits to retailers, ensuring site-wide participation to ensure success.

Marketing collateral
With a strong internal team and partners, The Mall Company can coordinate all elements of a successful campaign, including concept and design, web development and digital advertising. Our forward-thinking marketing practices include rapidly growing channels like SEO and Google Ads without sacrificing attention to proven methods like public relations, print advertising and billboards. In the modern retail market, you must reach your customers where they are active whether it's on the street or on Facebook. Our creativity, knowledge of the market and modern practices ensure your brand, and the brands of your tenants, enjoy excellent visibility.
Shopping Mall Branding
Brand name
Logo design and style guide
Taglines and slogans
Mission and vision statements
Brand story
Print collateral
Merchandise
Advertising campaigns
Public relations
Planning and Budget
Marketing Plan
Budgeting
Campaign Planning
Event calendar
Project management
Reporting
Traditional Marketing
Mall-wide promotions
Onsite advertising
Outdoor advertising and billboards
Brochures and flyers
On-site signage and lightboxes/billboards
Video production and hosting
Newspaper and television advertising
Digital Marketing
Loyalty programs
Social media advertising
Search engine and display advertising
Website design and development
Content marketing
Search Engine Optimisation (SEO)
Email Marketing
Subscription and memberships
Event Marketing
Customer events
Trade shows
Event sponsorships
Digital events
Event coordination
Public relations
Media partnerships